You can do it all on medEbridge®
medEbridge® is a secure, flexible and scalable online platform that connects Australian healthcare providers to the businesses that seek their services. Adopted across workers compensation, compulsory third party and life insurance schemes and by regulators, financial institutions, government agencies and law firms, it enables secure online access to a national marketplace of GPs, Specialists, Nurses, Allied Health Practitioners and more.
A true one stop healthcare shop, you can do it all on medEbridge®.
Open your health practice to the benefits of medEbridge®
Being a healthcare provider on medEbridge® means you have access to a broad customer base from across Australia. You'll receive referrals from these customers in a single, standardised way and be able to communicate directly, in real time, with these referrers. You'll also enjoy access to business support services, such as transcription, translation, room hire and more. All up it means reduced administration burden and increased efficiencies for your business.
The medEbridge® platform is supported by the Royal Australian College of General Practitioners (RACGP) as a part of a formal collaboration to streamline the exchange of medical information from GPs to third parties using best in breed technology and process re-engineering.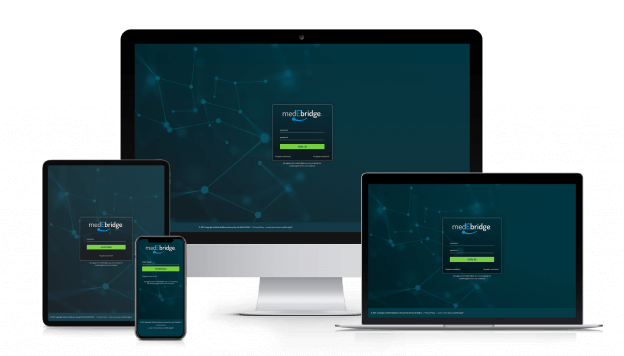 Robust security
At the heart of medEbridge® is robust security and privacy architecture, giving business complete confidence to exchange sensitive health and medical data electronically.
Best in class governance
When it comes to healthcare, compliance is key. Our keen understanding of insurance, signed terms and conditions, and partnership with the RACGP underpins our commitment to good governance on behalf of Australia's health providers and users.